Former actress, Allison Malone, lives in Epsom with her teenage daughters. Weekdays you'll find the busy Mum dashing around, running her Stagecoach Performing Arts Leatherhead franchise from her home office. Weekends, however, see Allison living her passion for working with children in her thriving schools.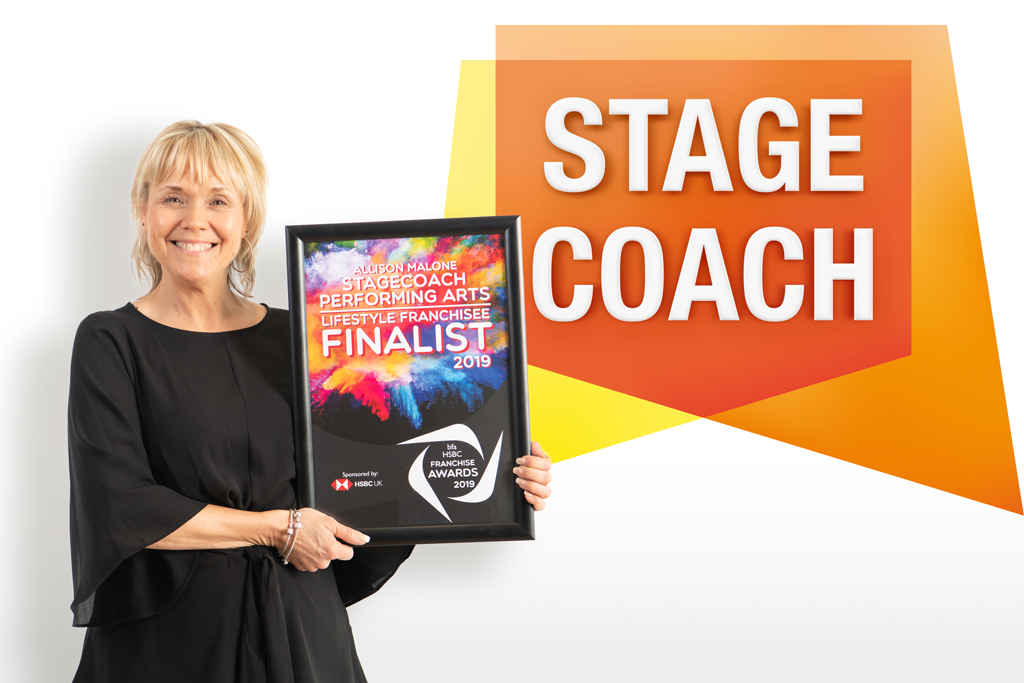 "Living in far from desirable digs and working until the early hours was never going to work around being a Mummy. I did what any other expectant parent would do and looked for a job with a consistent income and better working hours. I started working for a marketing company. However, I missed performing and my new-found determination to do well in an office environment was slowly chipped away. I felt uninspired and frustrated, so I started teaching for Stagecoach part-time."
It was whilst juggling motherhood, her job in corporate marketing, and her passion for singing that Allison began to consider how Stagecoach could become more of a permanent fixture in her life. Shortly after welcoming Ellie into the world, younger sister Imogen joined the family. With two young children to care for, Allison made a decision that would change her family's life for the better. 
"What I lacked in business acumen, I made up in passion and performance experience"
Passion for making a difference and child enrichment
"Two friends owned a Stagecoach franchise and explained the opportunity to me in more detail. Although I was unsure that I had the right skill set to run a business of my own, they convinced me that I would be a perfect fit for Stagecoach. What I lacked in business acumen, I made up for in passion and performance experience. From the research I'd done, I knew Stagecoach could fill the gaps in my knowledge and support me with the initial set up. To my relief, Stagecoach were happy to have me on board and welcomed me to take part in their comprehensive training week, which I thoroughly enjoyed. By the time my youngest had turned two, I had launched Stagecoach Leatherhead!"
For over a decade, Allison nurtured and developed a business that has seen thousands of children pass through the doors of her Stagecoach schools. As a true advocate of the Stagecoach Performing Arts framework and the 'creative courage for life' mantra, Allison now supports the head office team in delivering the new franchisee training – something she takes great satisfaction from. 
"It's very rewarding to be able to give back to the network, after years of moulding my business into something that works well for me. I pride myself on the investment I put back into my franchise and I never stop until I see a project or performance through, from start to finish.  "Each and every student is special to me, in their own way, and the confidence they pick up through performance will never cease to amaze me. They truly are my driving force and the reason I put my heart and soul into what I do. They are the secret to my success." 
The bfa HSBC Lifestyle Franchisee of the Year Finalist
This year, Alison has been shortlisted for the bfa HSBC Lifestyle Franchisee of the Year award. This was, as she says "icing on the cake." If you, like Allison, can see the benefit of running a business that makes the most of your experience and passions, enquire for more information below.