Creative Courage For Life
Proven success around the world
Franchise Opportunities
Find out about brand new territories (From only $20,000* excl. Tax) or, register your interest by calling us on01483 247 400. Alternatively, send us an email to franchiserecruitment@stagecoach.global
*The franchise fee is for a new territory.
Loan funding available
Provides you with an instant income stream
Average, four-day working week
Established team and infrastructure
Territories available across the country
Alison Tasker
Perth South, WA
---
"2019 was such an exciting and rewarding year, I launched my franchise because of the demand for children's performing arts opportunities outside of central Perth but, with that being said, I still can't quite believe how much the business has grown in such a short space of time. A real highlight for me has been watching my students grow in confidence, as they've taken part in professional workshops and formed great friendships."
Speak to our friendly team to arrange an initial meeting to get to know one another.
Once you have submitted the enquiry form we will email you to arrange a suitable time for a chat on the phone.
We will then arrange a follow-up video call, where you can get more information on our business.
Knowing that Stagecoach is a good fit for you and that you are a good fit for us is a crucial step in your journey.
If you're happy to go ahead we help with due diligence, planning and loan agreements.
Our team will be available to help answer your questions, and to facilitate conversations with our existing network of Stagecoach franchisees.
You will work through a business plan, bespoke for your territory which will be reviewed and approved by us.
We will support you in your search for secure loan funding, should you need it.
Sign up, start your training and launch your new Franchise!
We will provide you with our Franchise Agreement, and the required Franchise Disclosure Documents ready for you to sign.
We will book you onto our next training course and get you ready to open your first Stagecoach school
Your Regional Franchise Manager will be with you to prepare for your initial opening.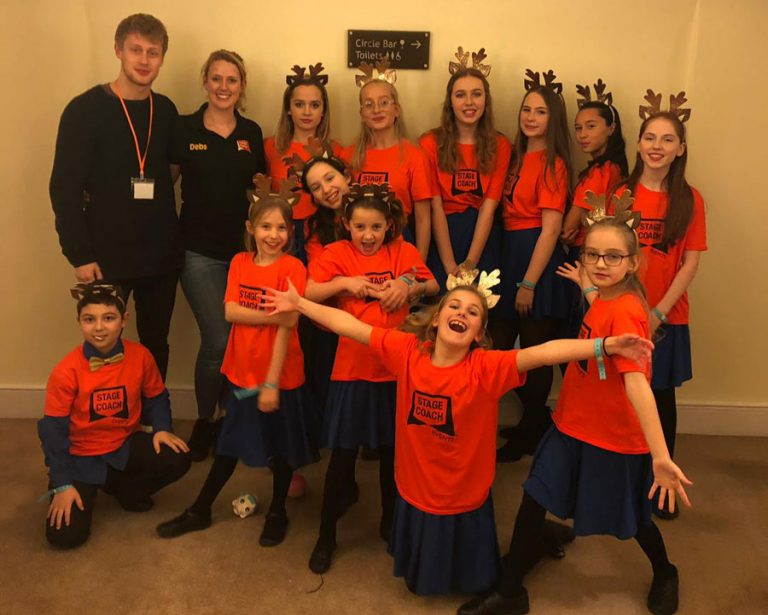 Latest Case Study
A business that feels like home
A business that feels like home Some people might think that Debra Fielding's journey within Stagecoach Performing Arts is just luck, but if you asked her, she would say "the mothership was calling me home!" Working her way from student, to…
Read it
All Case Studies
Award winning opportunities