As a leading body in the performing arts industry, we provide you with the tools to help nurture and inspire every student who walks through your doors. As a part of a network of passionate, creative and inspiring franchisees, you will have the opportunity to grow your business and to achieve your aspirations, supported by an experience amd enthusiastic team alongside you.
Designed to allow franchisees to come together and share their knowledge, network amongst their peers and collaborate in a way conducive to the improvement of the entire network. This forum includes the sharing of best practices, discussion of important topics, networking amongst peers and celebrating business achievements and individual success stories. There is also a dedicated 'Spotlight Hour' where franchisees can take to the stage for training and development, intended to give every attendee key takeaways that will influence their business for the better.
Every year, we invite the global network to our annual conference. Led by business updates from the CEO and Senior Management Team, franchisees have the opportunity to network with each other and attend workshops run by the expert teams of the Support Office. Guest Speakers impart knowledge and evoke conversations that often follow on through the day and into evening events and celebrations.
"It is always a fantastic opportunity to talk to those members at the support centre that we don't yet know, and also meet up with old friends and make new ones in the Principal circuit." Feedback from the 2022 Conference
Departments at our Support Centre are on hand to support you with the tools and knowledge you need for all marketing, administration, and operations so that you have an expert team to help you in every area of your business. You will have all the marketing support and collateral you need – which is regularly refreshed and customisable to your location.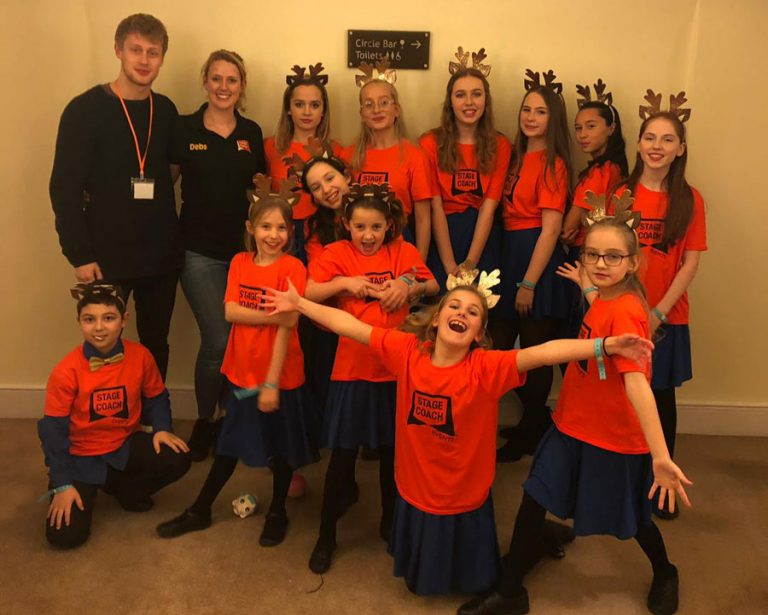 Latest Case Study
A business that feels like home
A business that feels like home Some people might think that Debra Fielding's journey within Stagecoach Performing Arts is just luck, but if you asked her, she would say "the mothership was calling me home!" Working her way from student, to…
Read it
All Case Studies
Award winning opportunities