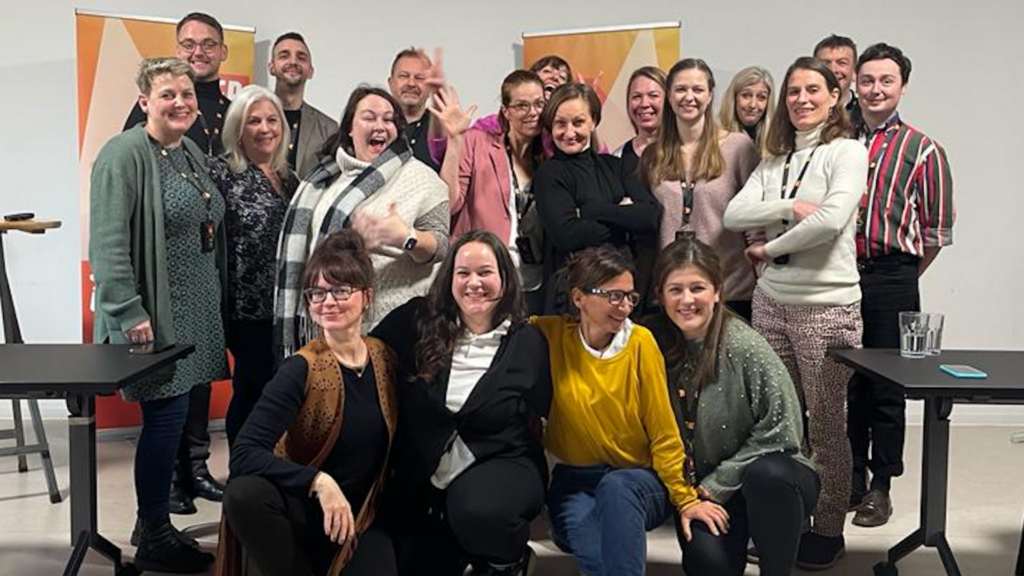 A few weeks ago, we held our annual German conference in Mainz. This year, franchisees spent two days with members of the Senior Management Team from the Support Centre. Franchisees took part in refresher training and received an update from the Support Centre.
Johannes Mock-O'Hara, Principal of Stagecoach Berlin-Mitte, was one of the franchisees who networked with his fellow franchisees and members of the Support Team. "It was really beneficial to mix with others in the network and chat with members of the Support Team that we don't get to speak to in person as often," said Johannes. "The virtual training franchisees receive, especially since the pandemic, is convenient, but it is no substitute for these valuable in-person sessions. These face-to-face touchpoints with the network are great for sharing best practices as well as celebrating our successes over the past year."
After important refresher training on topics such as child protection in schools and GDPR, the first day of the conference was rounded out by a well-deserved evening meal with wine and awards.
Sylvia Zimnik, Principal of Stagecoach Köln said, "It was great to see the people again in person and to meet the new members of the Support Centre. I very much appreciated the German Marketing lecture. The content of all departments was clear and well structured. Besides, I loved the goodie bag. All in all it was a great 2 days again and lots of fun. "
For Andy Knights, CEO, it is important for a franchisor to host annual conferences for international franchisees to ensure that the whole network remain informed, motivated and, most importantly, appreciated.
"Face-to-face touchpoints are important to us," said Andy. "These annual conferences enable us to realign for the year ahead, discuss important topics, network amongst peers and celebrate business achievements and success stories. I'm incredibly grateful for the work that our German Principals have been doing within our business and in the lives of the hundreds of students they support."
Find out more about this year's annual German conference and read this article in full on The British Franchise Association website.