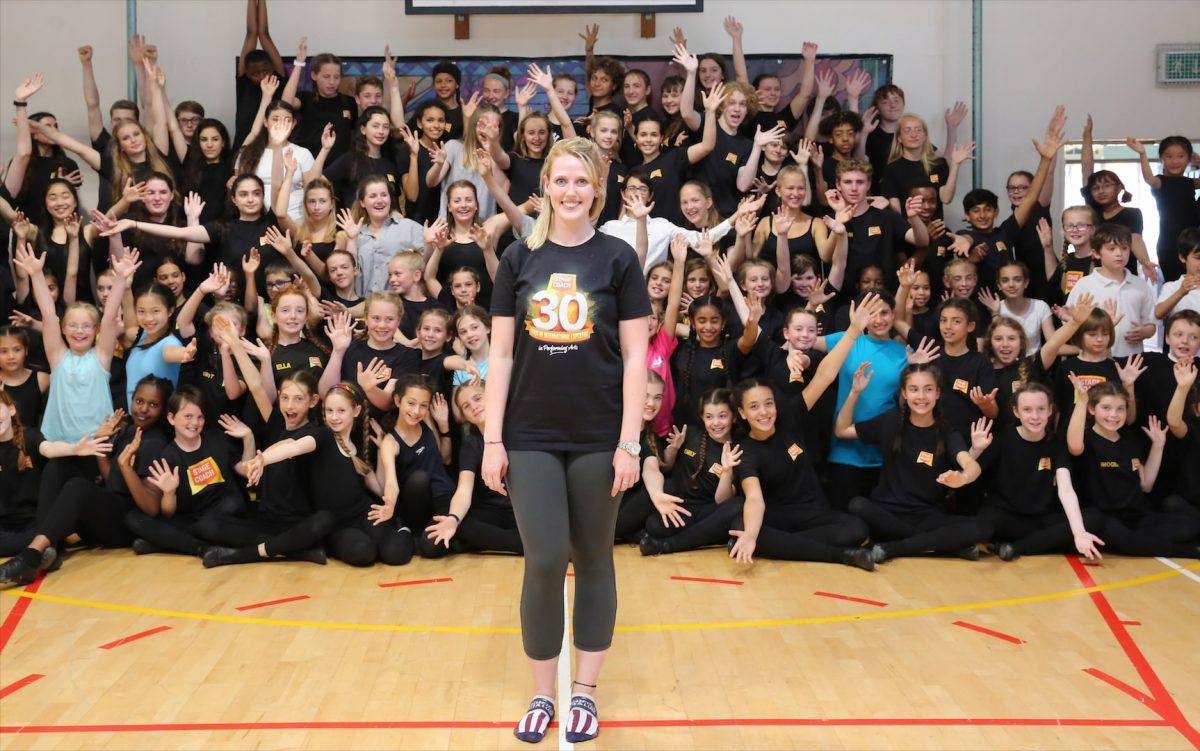 Some people might think that Debra Fielding's journey within Stagecoach Performing Arts is just luck, but if you asked her, she would say "the mothership was calling me home!" Working her way from student, to teacher, to Principal. Debra now owns a successful franchise, Stagecoach Summertown.
Stagecoach Summertown was born
Debra's involvement in performing arts started with GCSEs and continued throughout her education.  After she graduated in Performing Arts & Dance, Debra rang Principal at Stagecoach Oxford, where she was a student previously, asking for a job as a dance teacher. Over the following three years, Debra worked as a dance teacher as well as an admin assistant.
In 2017, Debra learnt the current Principal was retiring and the existing territory would be put up for sale. Stagecoach Summertown was born after 24-year-old jumped at the chance to take on three of the seven schools. The knowledge she had gained whilst working in the Oxford business was really beneficial to her development as a Principal. 
Right place at the right time
Debra believes she was at the right place at the right time. Her company knowledge enabled her easy transition to Principal role.  
"I knew my way around the processes. Getting the experience first-hand, and my passion for performing just helped things make sense perfectly when making my decision." 
The Franchisee Training week has given Debra further reassurance that support is available and only a phone call away. No matter how small or big questions might be. 
"For me, the best thing about being a franchisee is how rewarding it feels to provide my kids with the opportunities from Stagecoach. I spend the week in the office, preparing for classes at the weekend, and I get excited when I have news to share with the students. I'm the creative mind behind everything that happens and that's exactly what I wanted. I was awarded Stagecoach's Newcomer of the Year in 2018 which was very flattering." 
Debra planned the annual trip to Disneyland Paris with her students last year. All franchisees can offer this to their students, allowing them to perform in the pre-parade and enjoy the excitement Disneyland.
This year, Debra aims to open a Saturday afternoon school in Summertown. With the hopes of expanding her territory and serving a wider area of potential students. The main aim this year is to continue to grow Summertown. Maintaining her Saturday morning class and eventually opening a new one in the afternoon.
Debra's long-term goal is to expand to Eynsham and reach more students. Head Office offers ongoing support to franchisees and with their growth plans. 
Debra currently spends her time planning everything for the students – creating rehearsal schedules and ensuring shows are running smoothly. Her efforts are focused on making sure the weekend classes are full of energy. 
"Becoming a Principal has made me a more sociable person. It's also great to be in control of my own time. I'm really quite flexible in the week, doing whatever I need to keep the business going. So the balance between my work and home life is perfect.
"Franchising is so much more than a business, it's something that you can put your heart and soul into. If you are passionate about something, whether it's giving back to children, providing a service or you simply want to build a rewarding business, then everything else will fall into place. Franchising with Stagecoach provides a great foundation that is accessible to everyone." 
If, like Debra, you're looking for an opportunity to build a profitable business that doesn't distract from your own passions, get in touch with our team on 01483 247 400 or email them at franchiserecruitment@stagecoach.co.uk